Chennai Based - Professional Security Solutions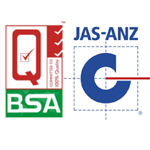 I

SO CERTIFIED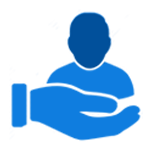 S

AFETY & SECURITY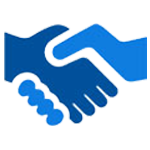 Q

UALITY SERVICE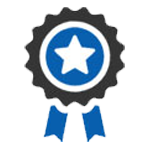 Q

UALITY TRAINING
Welcome to Chennai Professional Security Solutions Pvt Ltd
A Silver Jubilee Organization, Celebrated its 25th Year of Establishment on 29/04/2015. We are glad to introduce ourselves as one of the medium - sized., effective security organization in Tamilnadu. " Chennai Professional Security Solutions Pvt Ltd.," started by a seasoned professional who had a long association with a pioneer in this industry in India.
We have started this organization with a handful of trusted, effective security personnel in a modest way and thanks to the unwavering faith and patronage extended to us by our clientele, today, we have grown into a 350 plus organization.
We are proud to inform that on completion of 20 successful years of our establishment, we started a new division called as CPSS FACILITY MANAGEMENT SERVICES.
More Details about CPSS PVT LTD and our other services in the following Headings.
PROFILE
MANAGING DIRECTOR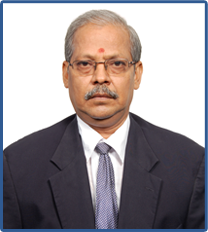 Lion.Raju Srinivasan
Involved with the Private Security Industry by joining the Globe Detective Private Agency in 1979.
With his keen Interest , Dedication & Hard Work , gained recognition in a 9 years of Service at GDA (P)Ltd.
With the experience and knowledge gained started a partnership firm in 1990. After 5 years became a Proprietor of the firm named M/s Professional Security Services.
In April 1999 the Company was incorporated as M/s CPSS Pvt Ltd. Since then has been run successfully and celebrated its Silver Jubilee in April 2015.
Recipient of The Security Leadership Award - 2012 at the 7th National Conference of CAPSI & APDI. The Award was presented by HER EXCELLENCY Smt. PRATHIBA DEVI SINGH PATIL, Former PRESIDENT OF INDIA at Delhi.
Recipient of THE BEST BUSINESS MAGNET AWARD for the year 2014 by BHARATH SOCIAL & CULTURAL ACADEMY. The award was presented by Justice.S.Mohan, Former Judge of Supreme Court of India held at Severa Hotel, Chennai.
SECURITY ADVISOR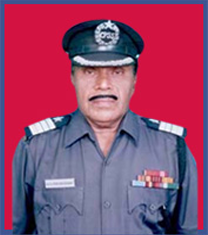 capt. K.C.K. Purushothaman
With 28 years distinguished service in Indian Army and gained vast experience in executing Security & Safety aspects at various capacities and at varying conditions.
Granted the Rank of Honorary Captain by the President of India in the year 1990 for distinguished Service
Associated as Chief Security Officer with CPSS Pvt Ltd from 1998 to 2009 and Subsequently Designated as Security Advisor.
His Association and contribution towards Security Matters and Training of Security Personnel of our organization is invaluable.
He has been extensively involved and participated in various Security conference Seminars conducted by CAPSI National, CAPSI TN & Pondy Chapter and IISM for the Improvement & Modernization of Private Security Activities of Our Organization.
CPSS Security Services
Banks & ATM's
Commercial
Industrial
Residential
Container Yards
IT Industries
Logistics
Warehouses
High Raised Apartments
Consulate Bungalows
Hotels & Resort
Leather Industries
Automobile Components Industries
Shop & Establishments
CPSS Facility Management Services
House Keeping
Outsourcing
Pest Control Gardening
Elecrical Maintenance
Carpenter
Plumbing
Ecological & Environment